Public and government organizations have been excited to add sFiles Enterprise to their solutions for large-scale document management. Many of these organizations have long-standing relations with Microsoft and as a result, high adoption and trust of Microsoft technologies. sFiles allows these organizations to leverage the large amount of storage that they already pay for. Crossing the platform barrier, sFiles stores files within SharePoint Online or Microsoft Teams, allowing collaboration on a completely different level. Within SharePoint or Teams, users that only have Microsoft 365 licenses can easily access and share files with Salesforce users. The sFiles API also allows public organizations to automate tasks of archiving or external syncing files between SharePoint and Salesforce.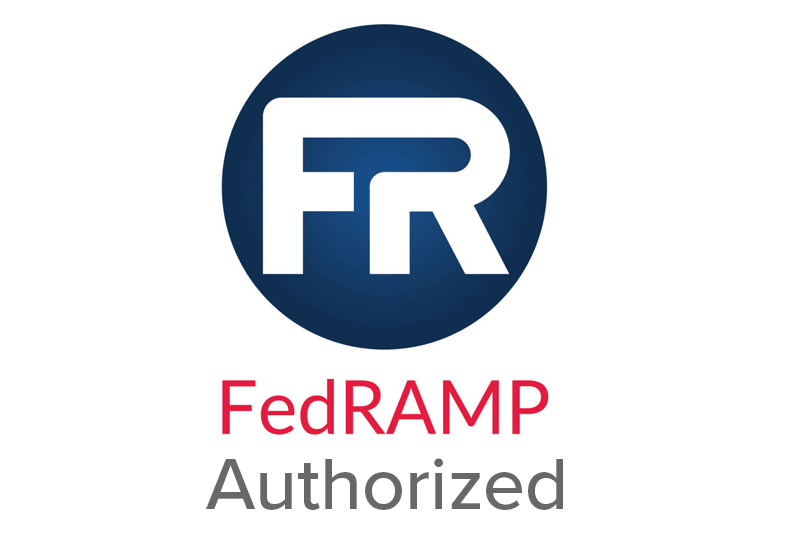 The only FedRAMP Authorized SharePoint solution on Salesforce AppExchange
sFiles is offered exclusively as a Native Salesforce application rather than a full-fledged SaaS multi-tenant solution, making it ineligible for a dedicated FedRAMP ATO or DoD PA certification. Instead, sFiles has aligned itself with a specific subset of controls that are applicable to Salesforce Native applications, including compliance with 43 distinct NIST SP 800-53 control points. This strategic choice allows sFiles to align with the control baseline of FedRAMP Moderate, which is suitable for Native Salesforce Application providers.
Government organizations are advised to consult with their Authorizing Official (AO) to determine the precise set of controls that align with their organizational requirements for single-tenant applications deployed on a FedRAMP- and DoD-compliant Platform as a Service (PaaS). sFiles collaborates closely with our Public Sector and Government partners to ensure the implementation of the necessary controls to maintain this compliant status.
Watch public sector demo video
Salesforce Government Cloud and Shield Platform Encryption Compatible
Your organization demands a high level of security in order to maintain trust and protect data from unauthorized use. sFiles can be easily installed into the higher security Salesforce environments with no special modification. sFiles also supports Platform Encryption right out of the box. With sFiles, you have the ability to use Salesforce Sharing rules to enforce file visibility within Salesforce.
In addition, customers can create Apex based logic to control the visibility of files. This guarantees that a user cannot access a file that corresponds to a record that they do not have access to. Most importantly though, sFiles runs completely within your secure Salesforce instance and does not reach out to any service other than your Microsoft 365 tenant.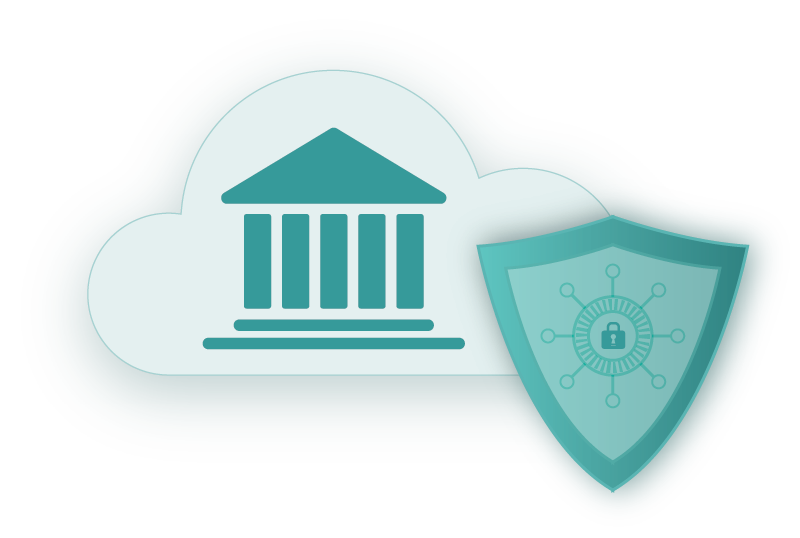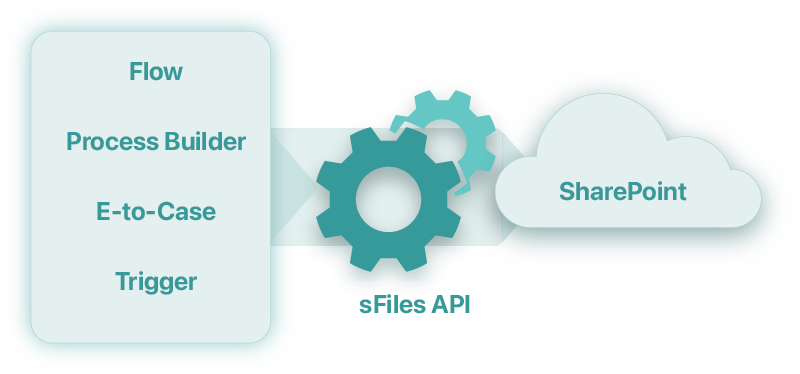 Leveraging the sFiles API to Store Email-to-Case Attachments in SharePoint
The sFiles Apex API toolset allows developers to automate many of the sFiles functions to create a custom solution. Incoming email-to-case messages can be triggered to upload related files to the related SharePoint Document Library. These files are then available to both SharePoint users and Salesforce users from within the Case UI in Salesforce.
Customer Service representatives can easily access reference documents and materials to quickly and efficiently close tickets. With the API tools, nearly any conceivable workflow is possible for the automation of file management in SharePoint.
Searchable Record Management That Supports Users Without Salesforce Licenses
For many public organizations, only a subset of users have Salesforce licenses. For these organizations, sFiles provides the most complete and user friendly solution available. sFiles stores its data in SharePoint Document Libraries and therefore can be queried by any number of Microsoft technologies. This means that files originating in Salesforce can be quickly made available to teams that do not have access to Salesforce. This allows the Microsoft 365 search, Microsoft Teams, and third party Graph API clients access to the data as soon as it is added.
The reverse is true as well: Microsoft 365 users can upload or edit files within linked directories which are immediately available to Salesforce users.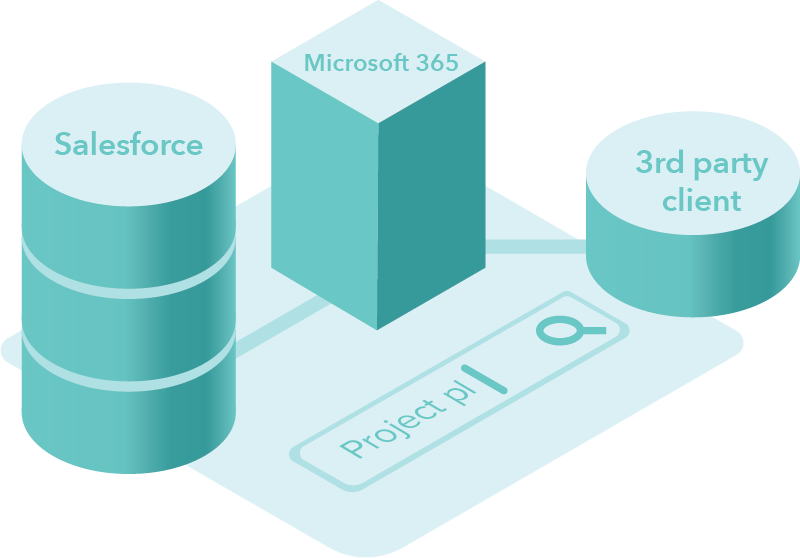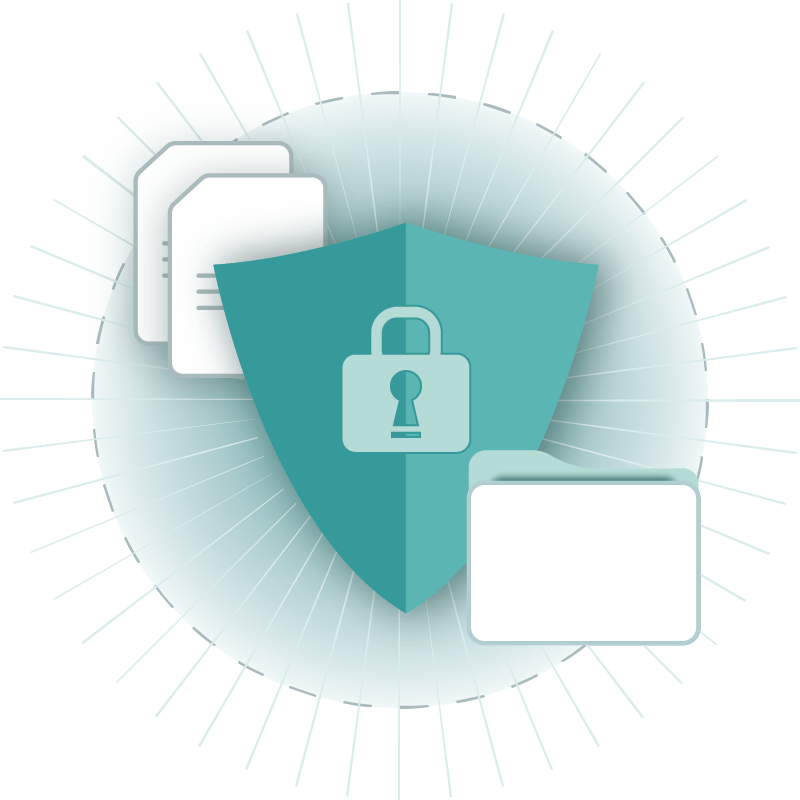 Secure and Document Storage Within Microsoft 365
Security is the number one concern in the public sector. Microsoft has spent years fortifying its cloud offerings; enabling them to store documents that contain sensitive information. With Microsoft 365 classification, records management and information governance, SharePoint Online has become a very secure place to store files.
sFiles allows organizations to store documents securely within SharePoint Online while maintaining its relationship to records in Salesforce. Documents accessed from Salesforce are subject to both Microsoft 365 security and optionally Salesforce record-level security; ensuring that only authorized users have access to the data.